Online Cake Delivery in UAE
There is a cake for every occasion. For the sweet tooth's out there, there is cake even when there's no occasion. In all tradition, it was always customary to have something sweet when it's a moment of celebration or happiness. Online cake delivery services provide delivery of your birthday cake or anniversary cakes on your doorstep. With the dawn of western civilization and ethos, this tradition was slowly replaced by the act of cutting a cake and then having it. Although people do consume sweets fervently even today, cake cutting is becoming more of a dominant tradition during occasions like birthdays, anniversaries, wedding, welcoming a newborn, and other such happy occasions.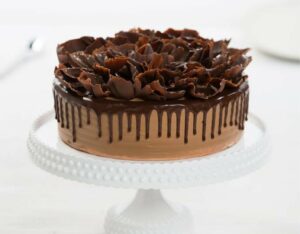 Birthday Cake Delivery in UAE
For these sweet tooths and their midnight cravings, businesses like UAE Flower are always prepared to satiate their wishes at all times. With their online cake delivery system, they have made it easy for people to order cake online at any time, and from anywhere. The usual chocolate cakes and red-velvet cakes are exceptionally delicious. But, it's time you try something new and flavorful. Have you ever had a birthday cake that tastes like your fav Gulab Jamun? We know you didn't. All those who love traditional sweets and cakes, you are in for a delectable surprise. Because cakes are the hearts of any party, UAE Flower makes sure that they are from the best place and are really yummy, the basic expectation from any cake. You can now easily opt for an online cake delivery for all occasions from your home.
Imagine you need a birthday cake. Would you prefer to go to a bakery, buy the cake and then take it to the person it is meant for? Or would you choose the easy way where you just open your computer or your phone and order it with a few easy steps? The second one is better right? You save so much time! This is the ease that UAE Flower wants its customers to experience. Sending cake online is a new trend and is slowly gaining pace with each passing day. People find new ways of celebration, to get together and enjoy. Cakes are a perfect element of that happiness.
Anniversary Cake Delivery in UAE
At UAE Flower you can explore your options before ordering. We have a variety of flavors available which are equally tasty. Anniversary Cakes includes Red Velvet Cake, Black Forest Cakes, Blueberry Cakes, and Chocolate Cakes for your celebration. You can also pair your cake with things like a bunch of flowers, bars of chocolates, sweetened dry fruits, gifts to UAE, and even soft toys. So, if you are unable to attend a birthday, you can easily send them a cake and leave an excellent impression. There are a few online cake delivery options available online but UAE Flower gives you the best pairing options and the best user experience with an easy interface. The online birthday cake delivery is not just good but also a surprising option. The person receiving it will surely feel thrilled when they notice your courtesy and your love for them.
You can also send flowers with cake to UAE because flowers represent generosity and also because they make a perfect combination for someone's birthday, anniversary, or any other such lovely occasion. Flowers along with cake can also be sent to someone at midnight to surprise them. It's not always possible to visit someone in the middle of the night so it's always better to send them something which surprises them and makes them feel special. Order cake online in UAE today and see how easy it is rather than going to a bakery and selecting from limited options.