This valentine there is no reason to hesitate while making your loved one happy with the flowers you send them. It's the day of love fellas, do not let it pass so simply. Let these flowers speak for you, for your feelings, and most importantly your love for them. Make his or her heart sing joyfully with beautiful Valentine's flowers this February 14th. Choose from our extensive collection of bouquets for Valentine's Day which proves to be the perfect arrangement for the love of your life.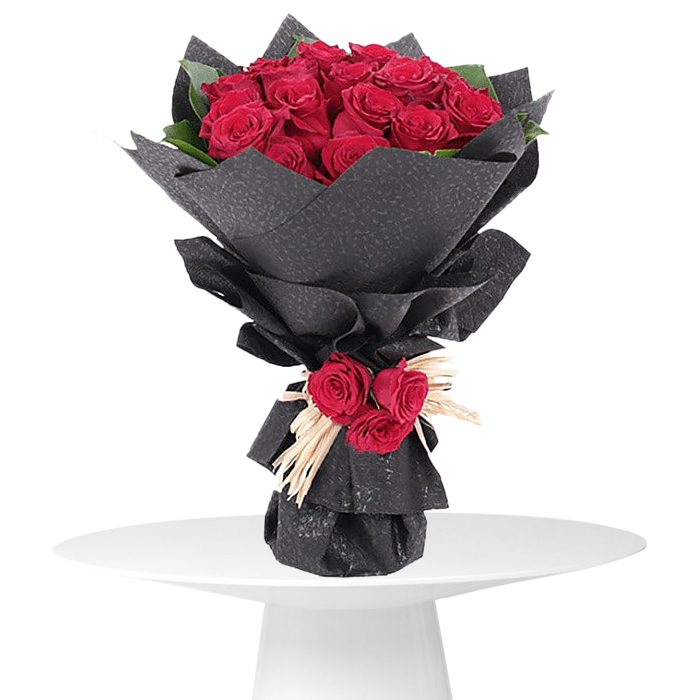 Valentines Day Flowers Delivery in UAE
Choose roses that stand for love and desire, or tulips that will definitely serve as a beautiful gesture of your affection. We also offer a wide variety of Valentine's flowers designed to suit every personality. No matter what you choose, our bouquets and Valentine's Day flowers will prove to become a hit. If you are away from your loved one then valentine's day flowers delivery becomes necessary, if not gifts. It is one of those occasions when your better half needs attention and love from you. At UAE Flower you can carry out this valentine's day flower delivery very easily and quickly. So do not waste your time finding Valentine's day gifts online and quickly surf our website to satiate your need of gifting your loved one the best gift present on the internet today.
Valentines Day Flower Bouquet Delivery in UAE
Valentine's Day is really the celebration of true love and it is also an opportunity for people to truly reconnect with the real meaning of this day. It is about love, sharing, and giving. So, why not spread the love by giving flowers? Why not share and care by surprising someone with a beautiful bouquet? Why not give our loved ones the ultimate pleasure of being special? Do all these things with just a few clicks. Choose which arrangement of flowers you like the most and we will sprinkle your love on it. Believe us, we understand the importance of this tiny gesture and we will never let your down!. There are so many simple things we can all do on a daily basis to bring more love into our lives. Together we can all make this an even better and more beautiful world than it already is. Flowers as the carriers of love and affection, show your efforts as rightly put. You might ask – what can a simple bouquet of flowers do? If you believe in it, it can do wonders possibly!
Let us use the occasion of Valentine's Day for us all to become human again together, and manifest even more love in our already magnificent world. Always remember all the positive aspects of love and affection. You might think that this is hyperbole and exaggeration, but one fails to understand that love is the excess of sentiment itself. If otherwise, it is not love at all. For love to be true, it has to be exaggerated, it has to be excessive. So let us add to this exaggeration a little more and tell our loved ones that they are loved to the core by sending them a beautiful bouquet of flowers as a symbol of your true love.